Shorashim has tons of ways for you to get involved in sharing the gift of a free adventure to Israel. Whether you're ready to pay it forward and be entered to win an incredible trip back or want to become involved in our recruiter program, we have a variety of initiatives and opportunities for you to get involved, earn great rewards or prizes, and help spread the love by sending your friends, family, and other people in your network to Israel with Shorashim!
PAY IT FORWARD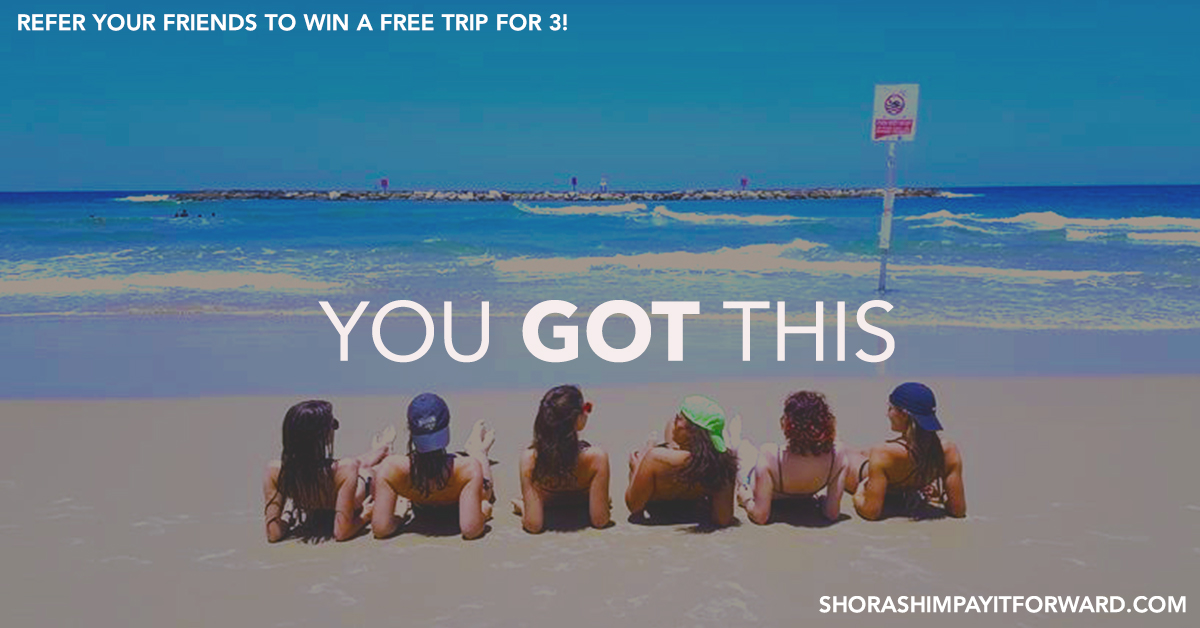 Win a free getaway back to Israel for you & your two best friends! You'll stay in the heart of Tel Aviv in a five-star hotel on the beach for four amazing nights.
For every person that you refer who signed up for winter 2017/2018 or signs up for summer 2018 with Shorashim, you receive one entry for this unbelievable prize!
What are you waiting for? Click here to learn more!
BECOME A RECRUITER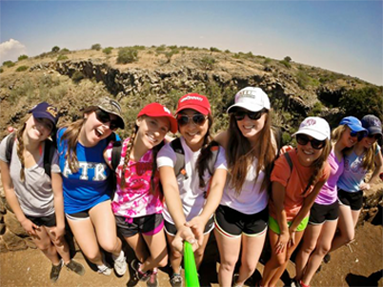 We're looking for dynamic, motivated people to help spread the word about Shorashim through their networks on campus & in your communities! From your longtime camp friends and sorority sisters/fraternity brothers, to your friends from intramurals, spin class, and work, we want to help you reach out to your network so that they can experience the adventure of a lifetime with us!
Applicants should be hardworking, persistant, & be highly motivated with an engaging, friendly, fun, & enthusiastic personality & a passion for Israel. Marketing, recruitment, & engagement experience is a plus. Interested in joining the team? Sign up here & reach out to lauren@shorashim.org for next steps.
Please note that in order to receive payment, you must recruit at least three people in any given season. 
ALREADY A RECRUITER?
You can log in here! Remember, tell your friends to choose your name from the dropdown menu in order to be counted towards your final number. Payment for recruitment for our summer trips will be received by September 1st & our winter trips by February 1st .
Check out the rules & regulations for our recruiting program.