Staffing a Birthright Israel trip with Shorashim is a great opportunity to volunteer & give back. At Shorashim, we work with a number of partners; many of our staff positions are committed to employees & affiliates of these organizations. 
Staffing is a priviledge & very competitive. However, we are always looking for amazing people to join our team & contribute to making each Birthright Israel experience with Shorashim successful.  
Beyond these requirements, staff are responsible for participating in mandatory training sessions.
We are always happy to see our potential, former, current, & future staff recruit for Shorashim! Remember, the more people that we send to Israel, the more staff we need! Please note, however, that recruiting & staffing have no correlation. 
Requirements
Leadership
You are a leader, role model, & team player; you're accustomed to working hard, being flexible, & going above & beyond to make any experience the best.
Age
You are at least 23 years old & are mature. If you are under the age of 25, you have completed college &/or have lived in Israel.
Personality
You are charismatic & an extrovert – you get your energy from being around people & are excited to be a facilitator of immersive experiences.
Israel Experience
You have spent significant time in Israel on organized program(s) &/or on your own. You've participated in an Israel experience other than your Birthright Israel trip.
Education & Engagement
You're an educator, facilitator, & relationship-builder. You establish clear boundaries; you're an expert in creating connections while helping people grow.
Involvement
You are actively involved in your Jewish community in the way(s) that make sense to you & coincide with your beliefs & values.
The Application
If you are interested in staffing Spring or Summer 2022, please fill out the form below. We encourage you to apply as early in the process as possible. 
Please note that staffing positions are never guaranteed. If you have any questions relating to staffing, please reach out to staffing@shorashim.org.
Birthright Israel Fellows
Birthright Israel Fellows is an in-person training program for exceptional Jewish leaders and aspiring educators who want to staff Birthright Israel trips.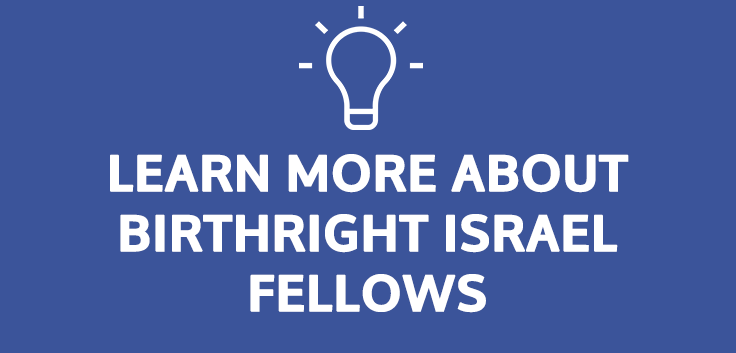 Birthright Israel & Shorashim reserve the right to amend, alter, or cancel any staffing offers &/or assignments. Please review both Birthright Israel's & Shorashim's outlined staffing expectations. Birthright Israel staff are required to travel from & return to their gateway airport with the group. Any individual who is joining their Birthright Israel group in Israel will be responsible for their own flights to & from Israel.