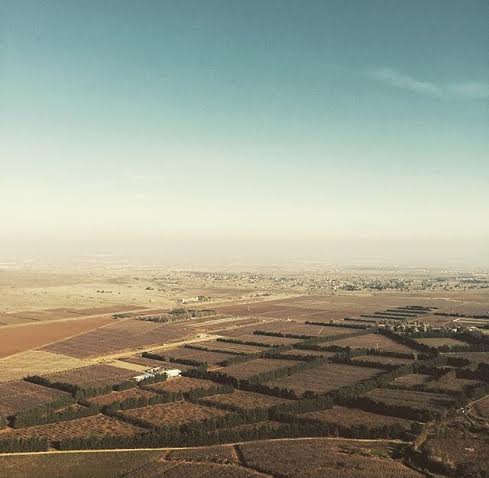 As the sun creeped over the hills surrounding the sea of Gallalee this morning it became clear that we were no longer sitting in Terminal 1 at JFK. The fresh air, hummus, and Hebrew made it abundantly clear- we're in Israel! After a full 24 hours of traveling, the residents of Bus 161 were ready to begin our journey. We'd learned most of each other's names, met our Israeli counterparts, and had something to eat that wasn't airline food. 
We started the day with a hike in the Golan Heights. After learning our Hebrew word of the day, "boker tov" (Good morning!), we set off well equipped for the adventure. Hats, water, and selfie sticks were in abundance. A leisurely stroll through cow pastures and long forgotten farm buildings turned serious as the group encountered its first obstacle: a small patch of mud. Hopping from rock to rock we made it throughly largely unscathed save for a few muddy feet and dropped water bottles. We carried on and found rocks to scramble over and creeks to help each other cross. Many of us commented on how the scenery reminded of us hiking memories from home, but the excitement to be here in Israel was real. As we sat scattered among the rocks surrounding a small stream-fed pool, our Israeli tour guide, Moos, told us about the world leading progress Israel is making in terms of sustainable water management. Excited by all this talk of water and unafraid of how cold it supposedly was a few of the group decided to jump in. The water turned out to be "WWAAHOOOO GET ME OUT OF HERE ITS FREEEEEZING" cold. They promptly warmed themselves on sunny rocks.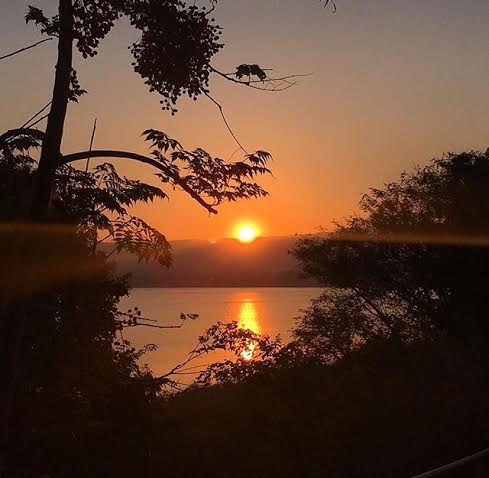 Up next was a trip to Mount Bental with its view of Syria. We sat on the retired battlements as Moos told us of the region's history and current troubles. He explained that the town visible in the valley below had changed hands recently during the ongoing conflict in Syria. It was a powerful moment to be looking down on an area we had previously only experienced through laptop screens and news reports. As we made our way back to the hotel to for Shabbat ceremonies the discussion continued.  How do we, as Jews with our own history of being refugees, respond to the situation happening presently in neighboring Syria? How do we approach questions of territory and conflict? Of course, we couldn't solve major geopolitical issues on a crowded bus, but it was a thought provoking introduction to one of the many themes of our trip. 
In a few moments, we will gather for our first Shabbat as a group, or as we've started to refer to ourselves, a family. Shabbat shalom to all our loved ones following along.