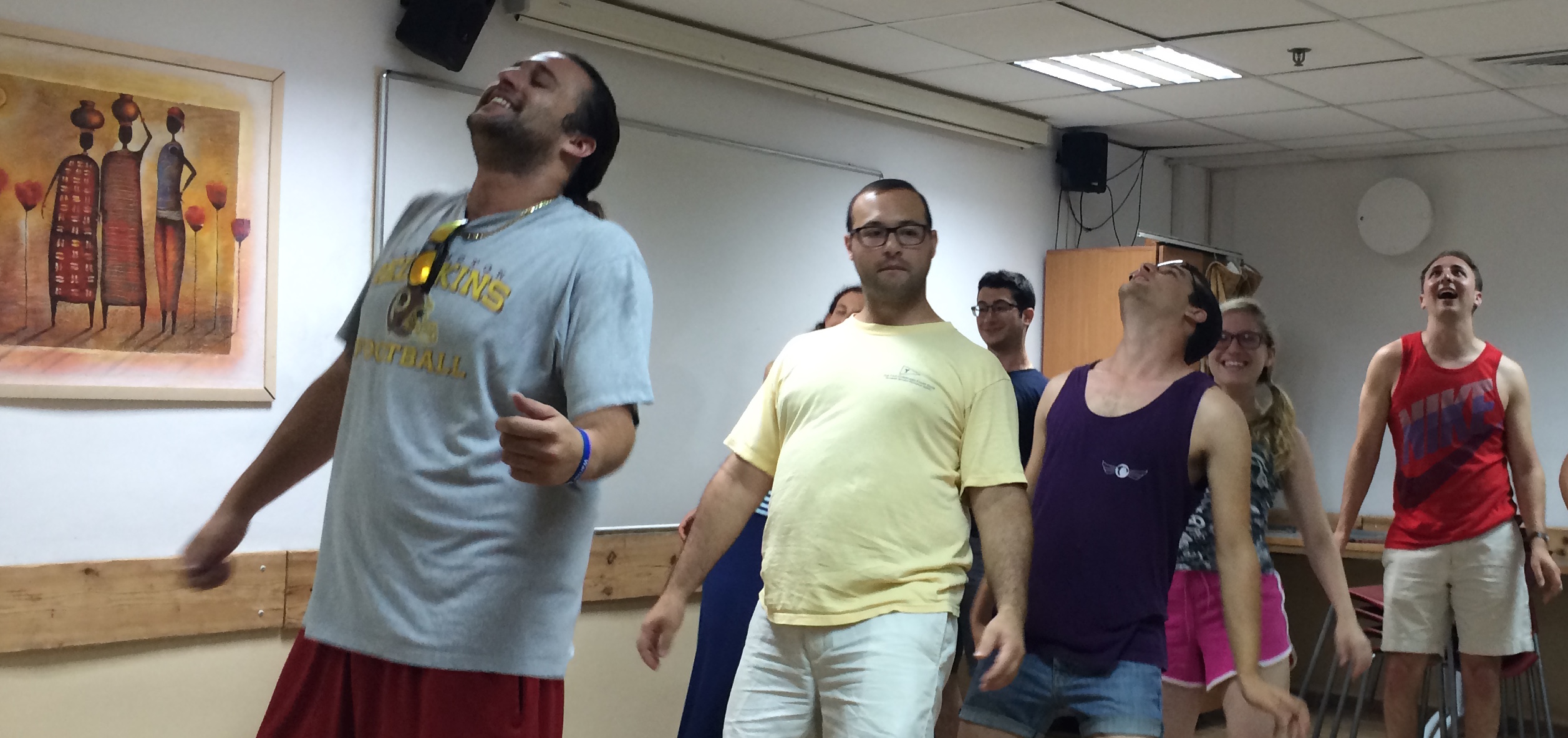 Mystical City and Tushy Time
Today was day three of our Birthright Israel: Shorashim experience, which proved to be another predictably marvelous day! We were on the bus by 8 AM (are you impressed yet, Mom?) to head to our hike on Mount Arbel in the hopes of evading the punishing Israeli summer heat. We were unsuccessful.
The hike entailed a sharp decline, which we decided would best be completed on our bottoms. We affectionately referred to this portion of the hike as "tushie time," and many Jewish giggles ensued.
After the hike and a short drive, we arrived in Tzfat with sweaty bodies and wallets at the ready. Tzfat is widely regarded as a "mystical" city, representing the element of wind. We were thoroughly debriefed on Kabbalah (meaning: to receive), and RECEIVED a wonderful education on the differences between Ashkenazi and Sephardic traditions. We truly cherish every opportunity to deepen our understanding of Jewish history and culture.
After spending all our shekels on beautiful gifts for family and friends, we were off to the Jordan River for a spot of rafting. It is safe to say the group had a blast. The hour-long excursion was relatively quiet and included a single rapid, some moderate splashing, and the occasional run-in with unassuming Israeli families, which we would then profusely apologize to in broken Hebrew, only to have them wish us a great trip (in English). Many of us decided to "jump ship" because of the blisteringly hot day (with adequate flotation devices), and even attempted to swim upstream like our beloved (smoked) salmon! (The purposely crafted double entendre of salmon swimming upstream to mate (and us being mostly single young adults on Birthright) is not lost on me.)
Tomorrow, we head to Jerusalem, where infinite adventure and personal growth surely awaits!
See more at: http://www.shalomdc.org/a-mystical-city-and-a-tushy-time/#sthash.tSGv90rV.dpuf